Bryan Pharmacy is here to provide you with the finest quality nutritional products, body care products, and health information in a fun, comfortable, clean, safe environment. Make us your doorway to total health—twenty-four hours a day, seven days a week all year long! We want to bring trust to the web. You already trust us to fill your prescriptions, so why buy nutritional products from anyone but us? We have staff members trained to help you with your nutritional questions.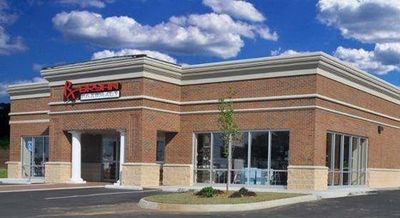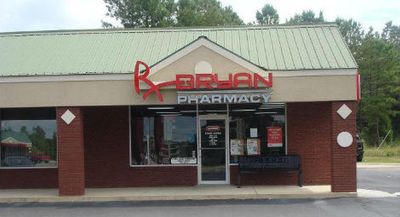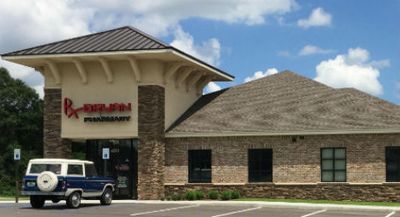 Brett Bryan
Pharmacist/Owner - Both Locations
Brett is a 1995 graduate of the Auburn University School of Pharmacy, a 1989 graduate of Elba High School, and a life long resident of Coffee County. Brett is dedicated to providing all customers with the professional care they deserve! Brett will take time to carefully answer any questions you might have so please do not hesitate to call or email him with any concerns, questions, suggestions, etc.
Nicki Bryan
RPh/Owner
Nicki works as our head pharmacist in Elba. She is very knowledgeable about medications and can answer any of your questions! We are very blessed to have Nicki as part of our team!
Holly McCrea
PharmD
Holly McCrea, an Auburn University graduate (2008), joined Bryan Pharmacy in 2010. She is married and has two sons. Come see this PharmD with any of your pharmacy questions!
Erica Gibes
PharmD
Erica, a New Brockton native, started working at Bryan Pharmacy in 2012. She graduated from Auburn University with a Doctor of Pharmacy degree in 2007. She is married with two sons. Stop by and chat with Erica about any of your pharmacy needs!
Vonda Marler Kahler
RPh
Vonda is an Elba native and Elba High graduate. She received her pharmacy degree from Samford University. Vonda has 2 children, Katie Kahler Watson and Kip Kahler. She brings more than 25 years of pharmacy work experience and patient care to Bryan Pharmacy and is happy to be back in her hometown.
Heather Boswell
PharmD
Originally from Enterprise, Heather is a 1994 graduate of EHS and a 2000 PharmD graduate of Auburn University. She is married and is blessed with a daughter and son. Heather is a newer addition to the Bryan Pharmacy team and can't wait to get to know you!
Greg Goodson
Rph
Greg is a 1975 graduate of Enterprise High School who then went on to graduate in 1982 from Auburn University. He comes to us with many years of experience and we're happy to have him with us!
Payne Bryan
Future RPh
He is the future of Bryan Pharmacy!